S52Z Radioclub Raketa CQ WPX SSB m/m preparations on March 20th, 2000.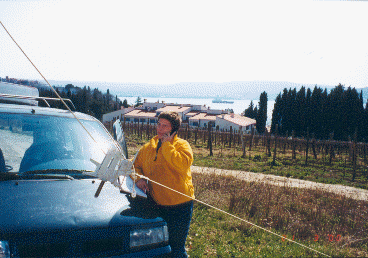 The boss Ted, S51TA, age 21 with his car and Red Cross hotel in the background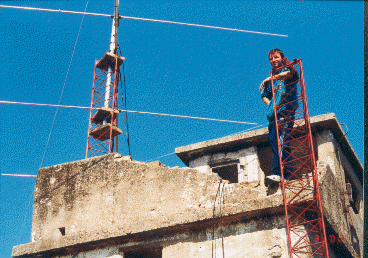 The hard worker Boris, S53CC on pirate's house with 10m Yagi and 20 ft ladder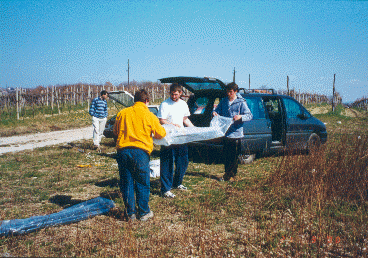 S53MM, S51TA, S53BU and S57MW preparing the quad on the ground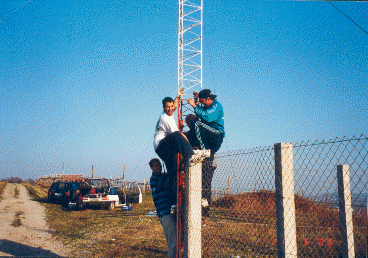 30 ft. tower from S55A is up in the air! Pulled by S56A...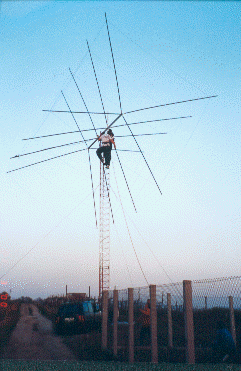 S53BU and S57MW try to put 4L 20m quad on the tower.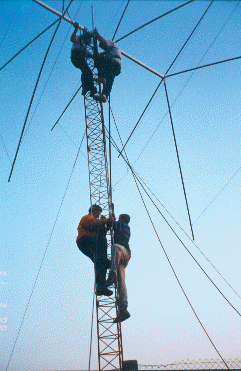 Only 4 operators are required for 3D structure...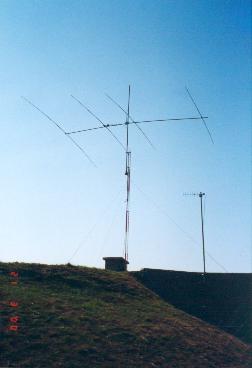 We also have S50S planar 4L wideband Yagi
Our 10/15m Yagis are visible on the right from the crossroad.
Wineyards also provide a very good ground with a lot of wires.
The ground is gently sloping towards USA.
73 de Mario, S56A, N1YU