WRTC-2000 held at Bled, S5, EU July 5-11th 2000.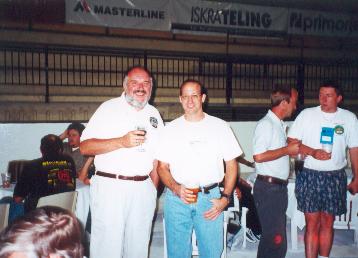 Double Champ Jeff, N5TJ with S51F and S57AL on the right.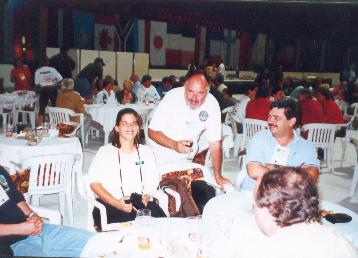 Emily, P43E, YL that operated at Bled radiostation overnight!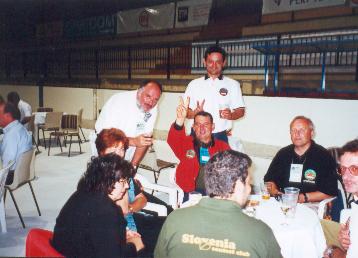 Mirko, S57AD, our log checking guru in red WRTC jacket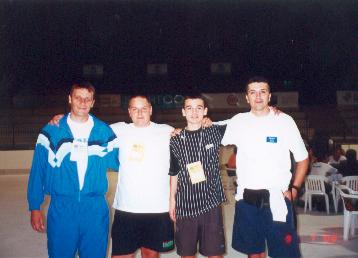 Hamradio without borders: YU7NU, 4N7RGH, 9A6NHH, T93Y.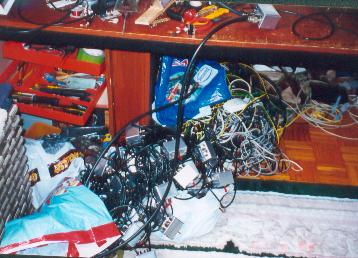 Production phase of 53 safe antenna switches for WRTC.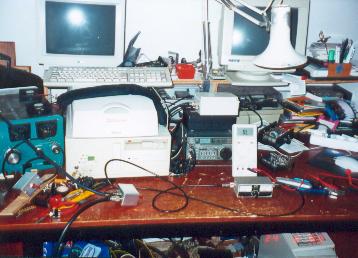 Testing phase of 53 WRTC antenna switches with SB-220.
.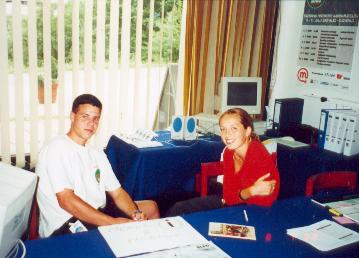 Front desk - Tim Farcnik + YL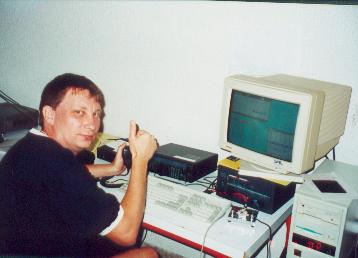 S5A office station - S57S chief op. Tnx TELESET-YAESU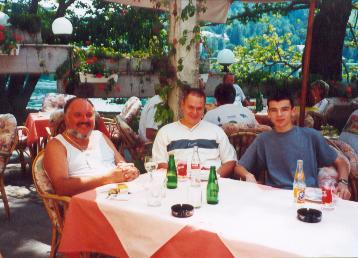 My teenage guests Goran, 4N7RGH and Hrle, 9A6NHH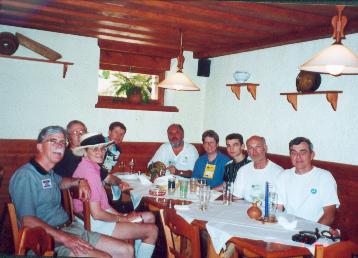 1903 PUB, l-r N3RD+XYL,VE3KZ,VA7RR,
S56A,VE7NKI,9A6NHH,VE7SV & K6NA.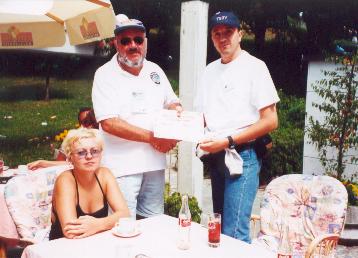 T95A YL and Boris, T93Y receiving SCC RTTY 1999 award.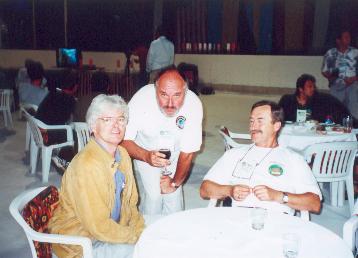 Distinguished 6 m ops - Tom, DL7AV & Drago, S59A.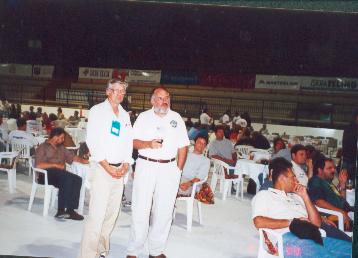 Judge Dick Norton, N6AA and S56A, WRTC data processing.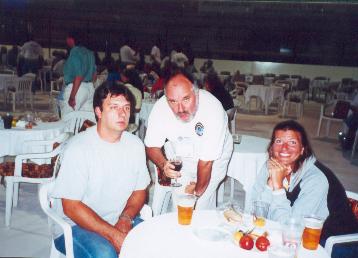 Niko, AC6DD of S5 origin with his wife from Lastovo, 9A IOTA.
SP9HWN with Rich, K1CC interpreter and S50ZRS op.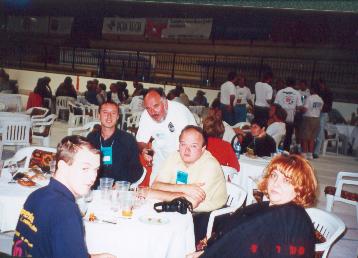 Stefano, IK2QEI, Alberto, IV3TAN, Fabio, I4UFH + XYL.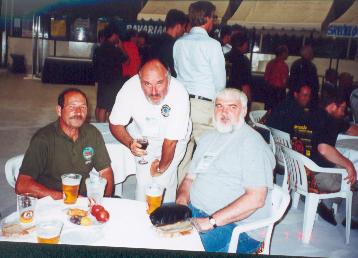 Zare, S53Z & Milos, S53EO. Tilted photo is my fault :-)
73 de Mario, S56A, N1YU.